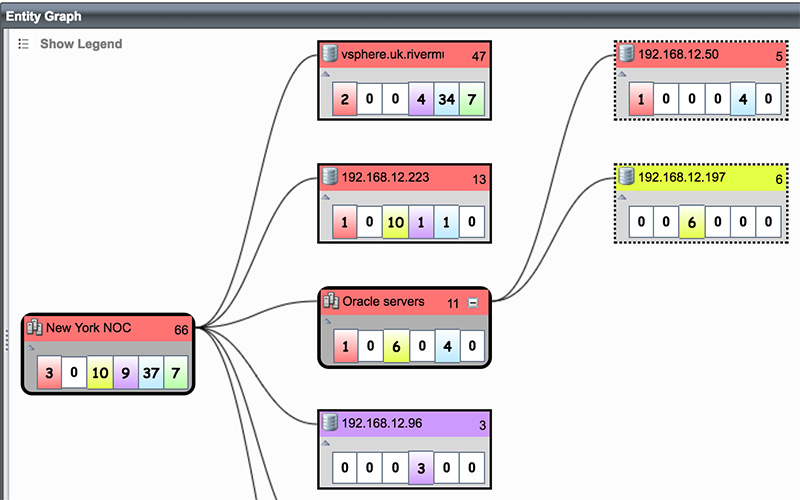 Net monitor
The different between an efficiently running company and one that is constantly running into technical road blocks, can often be related to the health of its network. With that said, it is a critical decision to invest in the right net monitor software to help protect it. Today we take a look at some of the most important features to consider when doing your research for the net monitor software that best fit you and your company's specific business profile and set of needs not only in its current state, but as you grow and scale to wider range of needs.
If you are currently using a net monitor software that is open source or simply are looking to make an upgrade in your network monitoring capabilities, finding a new software that offers a migration tool can prove to be invaluable as you will have to import your configuration data from your current system. Notification arraignments, custom alerts and user profiles are just a few things that you will want to make sure you carry over from your old software. Most migration features within the software only needs a port number from your server to easily transfer the information over to your new software.
Being able to visualize and analyze your server and router metrics, bandwidth fluctuations and drop-offs in performance can be critical in identifying problems and handling them with speed and ease. Ultimately, the primary goals of your net monitor software will come down to two very simple measures; maintaining speed and efficiency and protecting your network's safety from incoming threats of all kinds. By finding a software with a main user interface dashboard that is intuitive and easy to read, you can quickly train new employees on your software and limit any downtime that comes during the training and onboarding phases.
Network configuration management is a feature that you should absolutely consider when researching your net monitor software. Not only will it increase the overall safety of your network and the computers located on it, but can also protect your servers and routers as well. The configuration of your network is constantly changing, and if you let the security of your network lapse, one penetration of your network can cause havoc to your entire organization. Network configuration management features regularly backup your network's configuration on a running schedule ensuring that there is a backup every night and any downing of your system has a safety net on a centrally located cloud service.
Email and SMS alerts that customized to detect and automatically notify the IT administrator (or whomever in your IT department) on a variety of issues in real-time can prove to be an extremely important feature. Having the peace of mind that any time bandwidth is approaching limits or an incoming security threat is making its way onto your network, is something many IT professionals truly appreciate. The faster you can be made aware of a potential issue, the faster you can neutralize and continue "business as usual."
All of the aforementioned features and tools are just a handful of things you will want to consider when finding the right net monitor software for your company's needs. When you narrow down your choices to a select few, it's always a smart idea to check and see if the software offers a demo version to get a feel for what it will be like to use it on a daily basis. Not only will you be able to get briefly familiar with it before using it, but you will also be able to make sure that it is compatible with your current set of tools that you are using daily.