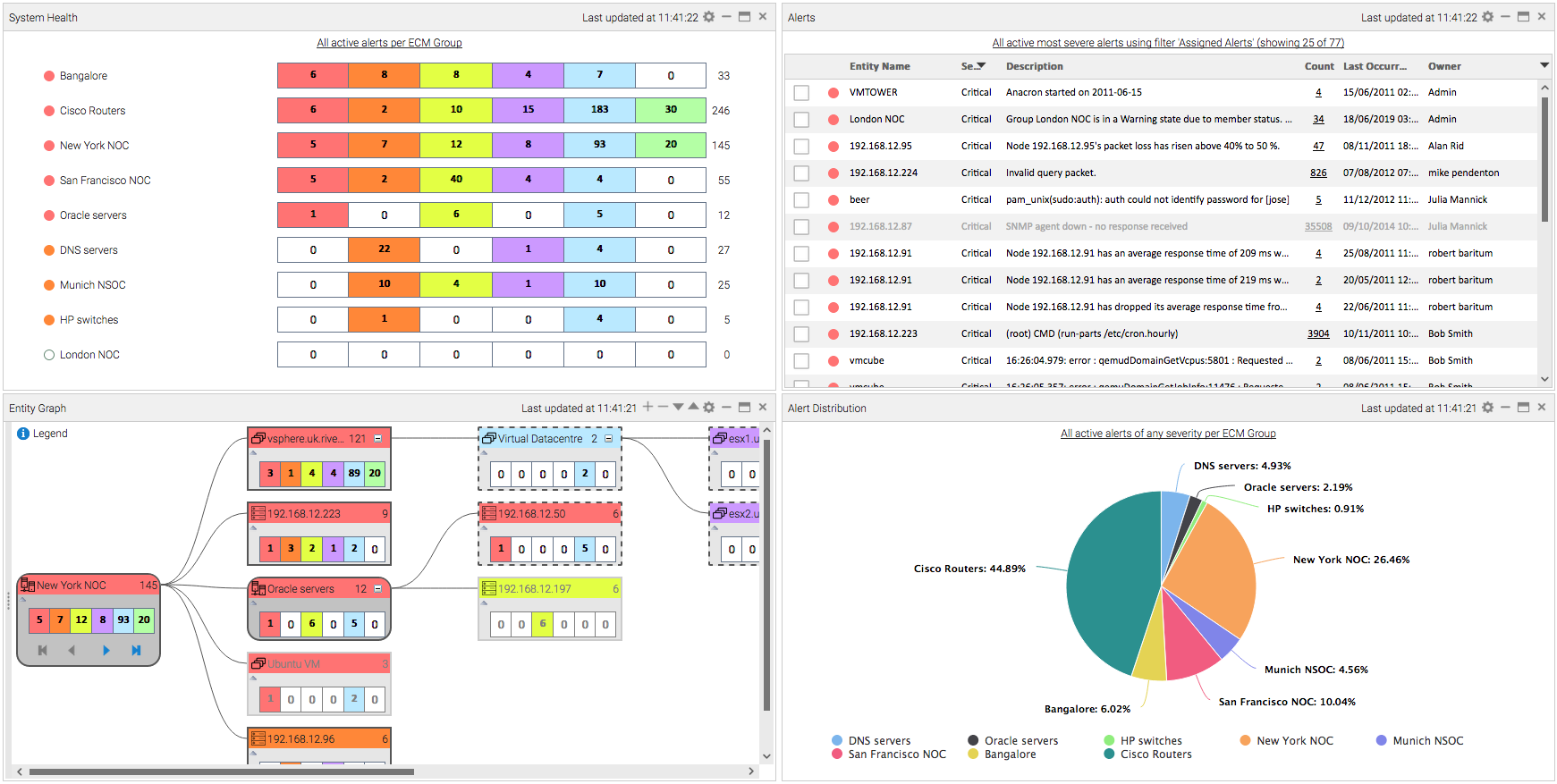 RightITnow ECM: Save Time & Money
RightITnow ECM  lowers your IT operations costs by dramatically reducing the volume of alerts and incidents your operations and Service Desk teams need to process. And with ECM's accurate insight into process and productivity metrics at device, service, business or operator level – your organization can continuously improve on how you manage alert and incident operations.
Cost Effective and Easy to Use
RightITnow ECM's subscription based pricing and easy to use interface mean an overall lower cost of ownership, compared to complex, legacy event management platforms with expensive licensing options and consulting requirements.
More Productive
With RightITnow ECM, your IT Operations and Service Desk staff can stop wasting time fire fighting and instead focus on a manageable number of service impacting alerts. And with RightITnow ECM's automated actions capabilities you can eliminate many time consuming, routine tasks, freeing your team for more important projects.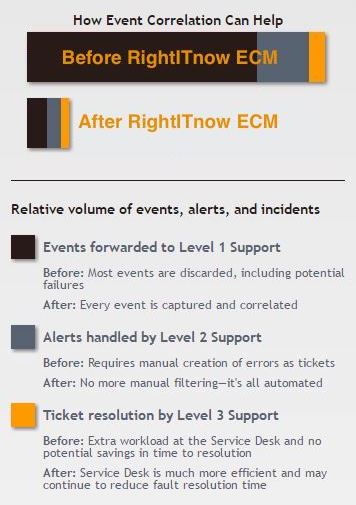 Faster Problem Resolution
With the right knowledge in hand from ECM's contextual/enriched alerts, and linked incident/trouble ticket records, your IT Operations and Service Desk staff have what they need to solve problems faster.
The contextual knowledge of underlying foundational events, correlation results and link backs to performance data (say, from an original monitoring source) where applicable – all contribute to faster problem resolution.
With ECM intelligently linking and correlating raw events, including access to performance data (say, from an original monitoring source), you can spend your time on service restoration or problem management rather than hunting down the source of the problem.
Improved Service Level Delivery
Since RightITnow ECM captures all events from all sources at all times, problems relating to undetected or 'silent failures' are eliminated.  As a result, customers and end users gain from increased availability and uptime and assured performance against service levels.