How can I clear my alerts, events & entities but keep my rules and configuration?
Please see the backup and restore guide.

RightITnow says my license has expired
RightITnow ECM requires an Internet connection to validate your license, specifically it requires a TCP connection to secure.rivermuse.com on port 443 (HTTPS); if a connection cannot be established RightITnow ECM may report that your license has expired.
RightITnow ECM can be configured to use a proxy server for license validation by ticking the "Use a proxy server to contact the RightITnow licensing service" checkbox.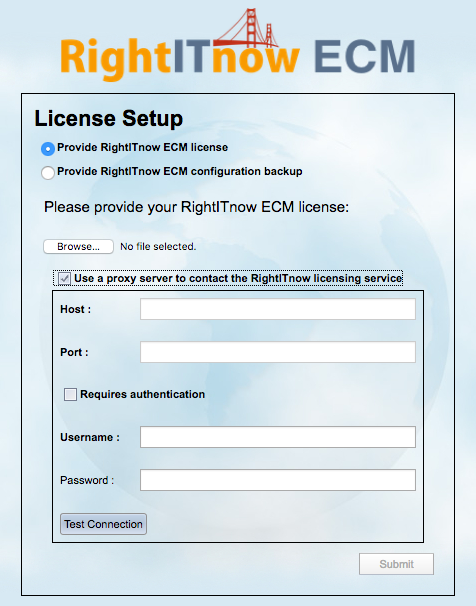 If an Internet connection is unavailable or your license has actually expired please contact trial@rightitnow.com for further advice.