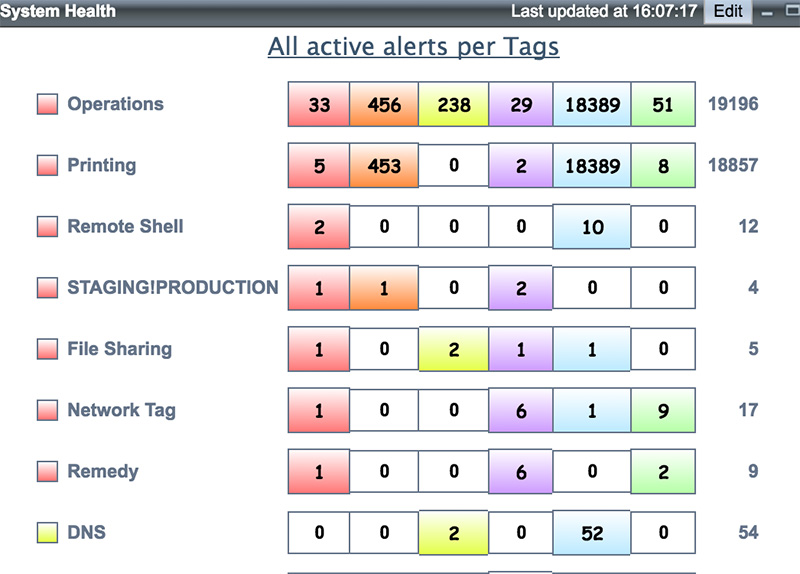 Often times in the world of IT, business objectives and focuses from management can often be lost in translation when the two worlds (business and IT) come together as they so often do. One approach to the managing business IT services is business service management (BSM), which provides customer-centric and specifically business focused objectives to align IT with your company's strategy through all of the other departments. With that said, if your company is utilizing this approach, it's important to obtain software that supports BSM. Whether you are trying to manage processes or various software tools, today we will take a look at some important feature to consider when making an investment in a BSM software tool.
One of the most important features within good business service management software is the ability to track the availability and more importantly the performance of the network's main components across an entire data center. While more traditional network monitoring software does this as well, business service management software can identify not only if a significant lapse exists, but also can determine the business impact related to it. An example of this would be if a company that has multiple servers and one of them multiple fail at once. A BSM will not only identify the failure, but can relay the business information related to each one, such as one of the servers provides critical revenue detail while the other may be less of a priority.
Another feature to strongly consider when looking into business service management software is one that offers a sharp and intuitive dashboard that will visualize all of your metrics in a aesthetically appealing way. While it tends to be often overlooked by more of the technical features software offers, the overall feel of a software can go a long way in not only learning it quickly yourself, but training your employees on how to use it. In a sector such as IT with often high turnover, having an easy to learn software can mean the difference between business as usual and potential lapses that can filter throughout your organization. Another major plus of having a great main dashboard, is that when you are producing reports or even giving software access to a business professional, he/she can go right to the information they are looking for and see the real value of your business service management investment. When you are using your tool to analyze issues such as the real dollar cost of server slowdowns or shutdowns, the easier you can relate an IT metric to a dollar amount the better.
An important aspect of BSM that you will want your business service management software to help protect is the configuration management database (CMDB), which stores information about IT devices such as routers servers and desktops. While this can be more of an IT feature than a business aspect, many of your company's most important financial records and business strategy information is often stored there, making it critical to protect and monitor around the clock
All of the features mentioned today are just a sample of things you will want to look for when conducting your research. It's never a bad idea to download a free trial demo version of the software you are considering for a couple reasons. For one, as we mentioned the intuitiveness factor of the software cannot be overlooked and this is a great, free way to see if the software has it. Another reason to obtain a free trial demo is to ensure the software is compatible with the plethora of software you are currently using on a daily basis.